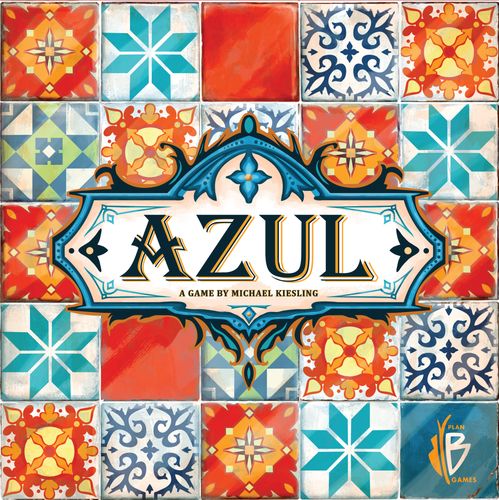 Azul is a fascinating tile drafting game. Not only is it quite beautiful and visually pleasing, the strategy of the game play matches and exceeds the appearance.
The basis of Azul is that you're an artist who specializes in tile laying and have been commissioned to display your artwork on the walls of the Royal Palace of Evora.
Depending on how many are playing, there's a set number of factories available which each have a random assortment of four tiles laid upon them that can be used to create your art.
When anyone wishes to take tiles from one of these factories, they must take all of that type available.
If there are two red, one black, and one yellow tile and the player wishes to take only red, they must take both red tiles.
The remaining tiles (the yellow and black) are moved to the street (in the centre). Instead of taking from a factory, a player could also take from the street using the same rules.
The first player taking from the street becomes the first player rin the following round but also loses one point for the privelege. A penalty tile designates this.
The tiles that have just been chosen are now added to your player board and placed in a row. Only one colour per row is allowed, so once you complete a row, that colour cannot be placed there again.
There are five rows increasing from one to five tile slots. If a row is completely filled in at the end of the round, that colour tile is added to the player's wall.
If tiles are grabbed that don't fit, they're placed in a penalty row at the bottom of the player board which designates "broken" tiles, reducing your point score.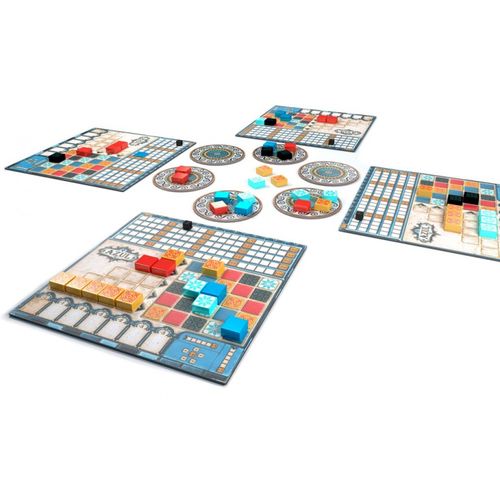 The game continues until any player has completed one horizontal row on their board. Once completed, the game ends and the players total their scores. Horizontal and vertical rows are worth an additional points, and placing all of a single colour earns even more bonus points. The highest score wins.
A game with simple mechanics, simple components, set-up and simple strategy, Azul is not one to be looked over. The game plays very quickly and has a small learning curve, making each play even more rewarding than the one before.
This is a game that will appeal to a very broad audience of players, including non-gamers and those who have not yet been exposed to modern board games. Perhaps even your parents!